Welcome to Kawasaki BikeSafe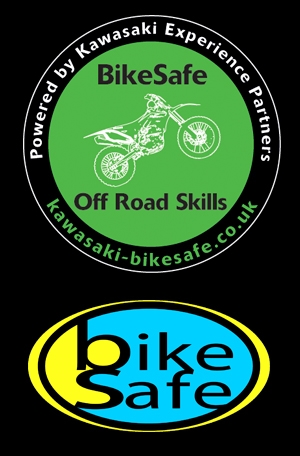 BikeSafe – Off Road Skills is a joint initiative between BikeSafe, the motorcycle road safety arm of the Police and Kawasaki Motors UK, delivered by the "Kawasaki Off Road Experience Partners".
The objective is to improve the safety of motorcyclists on the road, by employing the skills learnt by riding off the road. After successfully completing the one day course, riders will receive an accreditation certificate from Kawasaki and BikeSafe. 
The 'Post Test Skills Day' can be carried out with a number of Kawasaki Experience Partners at locations throughout the UK, using the very best off road Kawasaki machinery.
Tuition will include the following skills, all of which directly translate to riding on the road.
Fine brake and clutch control
Riding on slippery surfaces
Body positioning
Ascent and descent control
The scheme is available to all full licence holders at £200, BikeSafe riders and Club Kawasaki members will benefit from a 10% discount.
This off road skills day is not only guaranteed to improve your road riding, it will also be a lot of fun!